Destinations
Ceuta Heliport
The Ceuta heliport, opened in 2004, is the first built in Spain of those managed by AENA in order to ensure the accessibility of the Autonomous City by air and provide service to travel quickly and safely.
This type of connection is vital for Ceuta economic development.
The helipad is located in the port of Ceuta, between the western dock and the fishing port, on land gain to the sea north of the city. The facilities that comprise it , are a helicopter parking platform, a two-storey terminal building, a Hélity hangar for accommodation and maintenance of helicopters and a building for the rescue and firefighting service.
The heliport also serves as a base for the Air Health service of the Autonomous City of Ceuta managed by Ingesa.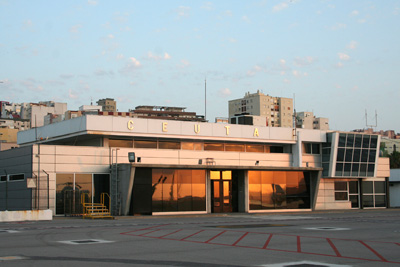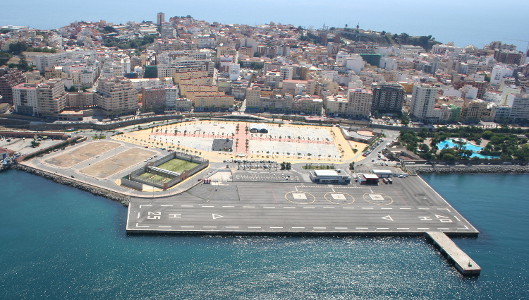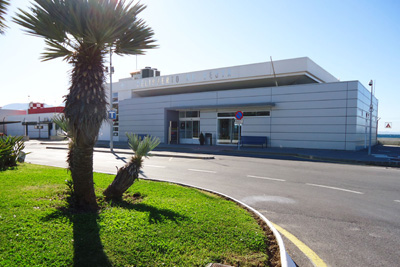 Algeciras Heliport
The Algeciras heliport, second in the Aena network, completes the map of aeronautical infrastructures in Andalusia, located in the Bay of Algeciras port.
Inaugurated on July 1, 2010, the heliport is located in a strategic enclave, both for its unique geographical location - the Bay of Algeciras today represents the multimodal logistics point with more passenger and freight traffic between Europe and Africa - and for the socioeconomic importance of the region of Campo de Gibraltar.
The helipad is thus, a factor of modernization and economic development for both cities, thanks to the boost of tourism and the strengthening of business relations between Ceuta and the region.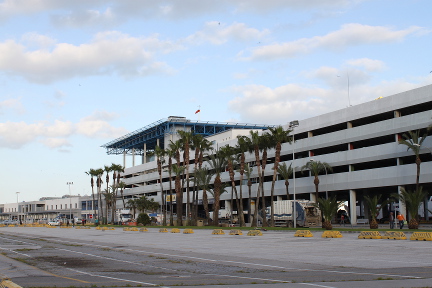 Malaga Airport
The airport of Malaga-Costa del Sol is located in the district of Churriana, Municipality of Málaga, 7 km southwest of the center of the city of Malaga and is the most important in the Autonomous Community of Andalusia. Malaga-Costa del Sol Airport is part of the public business entity AENA (Spanish Airports and Air Navigation), occupying the fourth place among Spanish airports for its considerable volume of passengers, approximately 14 million passengers per year. It is also considered as the main entrance and exit door of tourism of the famous and tourist Costa del Sol and the rest of Andalusia.
It is also known as Pablo Picasso Airport, since the T3 terminal receives its name in honor of the famous Malaga Painter. This terminal was the most important of the airport for several years, until the start-up of the new terminal T2, on March 15, 2010. In terminal T3, is the point of Sale, Information and Billing of HÉLITY.